What women are doing worldwide
(While I am interested in what women are doing to promote justice, I have no firsthand knowledge of the ones I feature or of their organizations. In lifting up their work I am NOT endorsing anyone's efforts to raise money.)
*****
How can North American women support the education of girls in countries where it is forbidden or limited? The education of girls like the remarkable Malala Yousafzaifrom.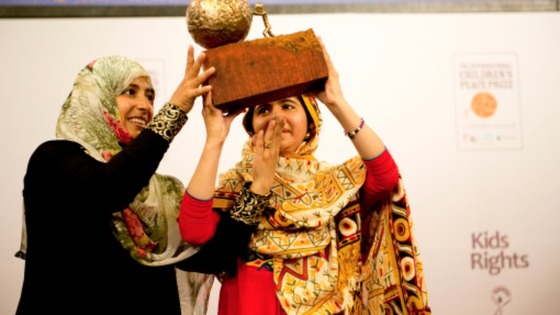 Today marks the first anniversary of the Taliban assassination attempt on teenage activist Malala Yousafzai in Pakistan.
The 16-year-old was shot in the head on a school bus in Pakistan after she started a campaign for girls' education.
Malala recovered in Birmingham, and has since won a legion of admirers as a symbol of world peace.
*****
Last spring my husband and I taught a class on healthy relationships and preventing domestic violence at a nearby women's prison. The strength and hope of the eleven women in the group deeply touched me. So I paid special attention when I came across the news article below:
"In the face of every female prisoner in Wisconsin, Alice Pauser sees her daughter: A woman who committed a crime, yes, but who nonetheless deserves love, compassion and the chance to make something of her life.
Pauser's daughter, Genevieve, was just 19 when she was convicted of three felonies – including being party to the crime of first-degree intentional homicide – in 2002. Sentenced to life in prison, Genevieve will not be eligible for supervised release until 2025.
Instead of giving in to despair, Pauser channeled it into action. The result was The Demeter Foundation. Named for a Greek goddess who searched the underworld for her lost daughter, the foundation assists incarcerated and formerly incarcerated women in Wisconsin. For prisoners, the foundation advocates for humane treatment and civil rights. After release, the foundation provides workshops on education, job readiness and self-esteem."
http://www.jsonline.com/news/wisconsin/mother-forms-foundation-for-female-inmates-kg5n7oc-159366315.html
Women who survived sexual slavery under the Japanese and supporters of the women gather each Wednesday in front of the Japanese embassy in Seoul.
The annual United Nations report documenting conflict-related sexual violence around the world today for the first time names some of the military forces, militia and other armed groups that are suspected of being among the worst offenders. Peace Women
Learn more about
Empowered Women International
. EWI is an award-winning nonprofit organization that channels the creative talents of its clients – low-income, immigrant, and refugee women — into small businesses that create jobs and a new generation of leaders and entrepreneurs. They are the only organization of its kind in the Washington, D.C., metropolitan area. See You Tube 
Global Women's Network